Teaching Staff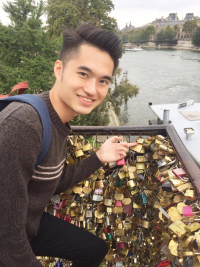 Dr. LEE, Katon
李啟雋博士
Lecturer II, Department of History
Ph.D., History, University of Bristol, United Kingdom
MPhil., History, The Chinese University of Hong Kong, Hong Kong
B.A. (First-class Honours), The Chinese University of Hong Kong, Hong Kong
(852) 3411 5063
Social and Cultural History of Colonial Hong Kong
Chinese Societies in Asian Port Cities
Material Culture and Craftsmanship
Women's and Gender History
1. Journal Publications
'Women's Body and Subjectivity: Foot-binding and Anti-foot-binding in the Republic of China (1911-1949),' Hong Kong Institute of Asia-Pacific Studies Occasional Paper Series, No. 231 (January 2016), 1-49.
2. Reviews
Review of Women's Lives and Clothes in WW2: Ready for Action by Lucy Adlington, The Journal of Dress History, 5, No.1 (Spring 2021), 135-137.
Review of The Chinese and Indian Corporate Economies: A Comparative History of their Search for Economic Renaissance and Globalization by R.A. Brown, Journal of International and Global Studies, 9, No.1 (December 2017), 139-141.