Academic Staff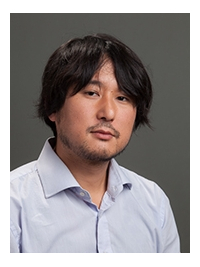 Dr. HOSHINO, Noriaki
星野統明博士
Assistant Professor, Department of History
Ph.D. Cornell University
M.A. University of Tokyo
B.A. University of Tsukuba
(852) 3411 6563
Articles (refereed)
"Ōrui Noburu's Cross-Cultural Inquiry into the Histories of the Renaissance as a Critique of Modernity"

Asian Studies Review

(May 2023)
"Discussion of New Medievalism in Postwar Japan"

EuropeNow

(forthcoming)
On Hani Gorō's Exploration of the Renaissance, Japan Forum (Nov 2022)
"Histories of Modern Migration in East Asia: Studies of the First Half of the Twentieth Century" (with Qian Zhu), International Journal of Asian Studies 14:2 (July 2017).
"Racial Contacts across the Pacific and the Creation of Minzoku in the Japanese Empire," Inter-Asia Cultural Studies 17:2 (Jun 2016): 186-205.
"Analysis of Subject Formation in the Empire- Discourse of Korean Intellectuals in Ryokki" (in Japanese), Language and Information Sciences, Vol.4 (March 2006): 311-324.
Book Chapters (refereed)
"Migration and the Formation of a Diverse Japanese Nation during the First Half of the Twentieth Century," in Pedro Iacobelli, Danton Leary, and Shinnosuke Takahashi (eds.), Transnational Japan as History: Empire, Migration, and Social Movements (Hampshire, UK: Palgrave Macmillan, 2015).
Reviews
"A Folklorist as Translator," Review of Melek Ortabashi's The Undiscovered Country: Text, Translation, and Modernity in the Work of Yanagita Kunio. H-Net Reviews (Sep 2015).
"Japan's Northeast: Regionalism and Nationalism," Review of Nathan Hopson's Dissertation "Tōhoku as Postwar Thought: Regionalism, Nationalism, and Culturalism in Japan's Northeast." Japan Studies Dissertation Reviews (Dec 2013).