Academic Staff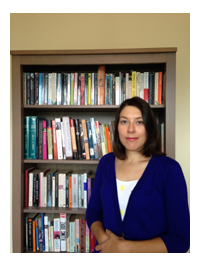 Dr. LADDS, Catherine
李嘉鈴博士
Associate Professor, Department of History
Associate Director, Modern History Research Centre
PhD, University of Bristol,
MA, BA University of York.
JFHKAH

(852) 3411 6430
Social, Cultural, and Political History of Colonialism;
The Chinese treaty ports;
The British Empire in Asia;
History of Expatriate and Settler Communities.
A. BOOKS
Empire Careers: Working for the Chinese Customs Service, 1854-1949. Manchester: Manchester University Press, 2013.
B. ARTICLES AND ESSAYS
'Educating the China-Born: Colonial Cosmopolitanism in Shanghai's Schools for Settler Children, 1870–1943,' Journal of Social History, vol. 55, no. 1 (2021), pp. 180-206.
'Charles Mason, the "King of China": British Imperial Adventuring in the Late Nineteenth Century.' Historical Research. 90:249 (August 2017), 567-590.
'Foreign Communities in the Treaty Ports: The Foreign Office Files for China, 1919-2' and 'Foreign Communities in China, 1930-48: War, Revolution, and the Western Retreat from China.' Introduction to Foreign Office Files for China, 1919-1948. Marlborough: Adam Matthew Digital, 2013-2014.
'"Youthful, likely men, who can read, write and count": Joining the foreign staff of the Chinese Customs Service, 1854-1927.' The Journal of Imperial and Commonwealth History. 36:2 (2008), 227-242.
'"The Life Career of us all": Britons and Germans in the Chinese Customs Service, 1854-1917.' Berliner China-Hefte: Chinese History and Society. 33 (2008), 34-53.

C. CHAPTERS IN EDITED VOLUMES
'Eurasians in treaty-port China: Journeys across racial and imperial frontiers,' in Migrant Cross-Cultural Encounters in Asia and the Pacific, edited by Jacqueline Leckie, Angela McCarthy, Angela Wanhalla. Abingdon: Routledge, 2016. 19-35.
'Imperial Ambitions: Russians, Britons, and the Politics of Nationality in the Chinese Customs Service, 1890-1937,' in Russia and its Northeast Asian Neighbors: China, Japan, and Korea, 1858-1945, edited by Kimitaka Matsuzato. Lanham, MD: Lexington Books, 2016. 33-48.
'ePortfolios and History Teaching: Supporting the Development of Information Literacy and Research Skills,' in Tushar Chaudhuri and Beatrice Cabau (eds)., Implementing Student e-Portfolios in Higher Education: A Transdisciplinary Perspective (Springer, 2017).

D. SHORTER WORKS
'China and Treaty Port Imperialism,' in The Encyclopedia of Empire, edited by John MacKenzie. Hoboken, NJ: Wiley-Blackwell, 2016.
'A Customs officer in the treaty port world: R.F.C. Hedgeland's photographs.' International Institute for Asian Studies Newsletter. 44 (Feb 2008).
'The World of the Chinese Maritime Customs.' In Robert Bickers, Catherine Ladds, Jamie Carstairs and Yee Wah Foo, Picturing China 1870-1950: Photographs from British Collections. Bristol: Chinese Maritime Customs Project Occasional Papers, No. 1, 2007.
(01/2014-06/2018) 'Children of Empire: The History of Eurasians in China, Hong Kong, and Britain, c. 1830-1960,' supported by an ECS grant.
(01/2017-12/2021) 'Marginal People in Liminal Places: Non-Elite Europeans in Colonial-Era East Asian Port Cities,' supported by a GRF grant.